Join Us
HR 2020: Building A New Vision Together
A Virtual Event On October 21–22, 2020
HR 2020: Building a New Vision Together will kick off at 11:30 AM EST on Wednesday, October 21. Register today and join us virtually for two half-days of inspiring keynotes, hot-topic educational sessions, online panel discussions, and fun virtual networking opportunities that will bring together the public sector HR field like never before. Don't miss out - Register Today!
Speaker(s)
Dr. Kevin Snyder
Motivational Speaker and Author
Dr. Kevin Snyder is a motivational speaker and author with a passion for helping individuals think differently to create new results. He has presented for over 1,000,000 people across 1,150 audiences in all 50 states and around the world. Kevin's empowering and forward-thinking presentations inspire audiences to lead more effectively and make a difference in desired areas of their life, both personally and professionally. Prior to becoming a sought-after speaker he held a career in university Student Affairs, most recently serving as a Dean of Students for High Point University. Kevin is author of several books including a best-seller, has sailed around the world, is a certified skydiver, scuba diver, and a winner on the television game show, The Price is Right!
$i++ ?>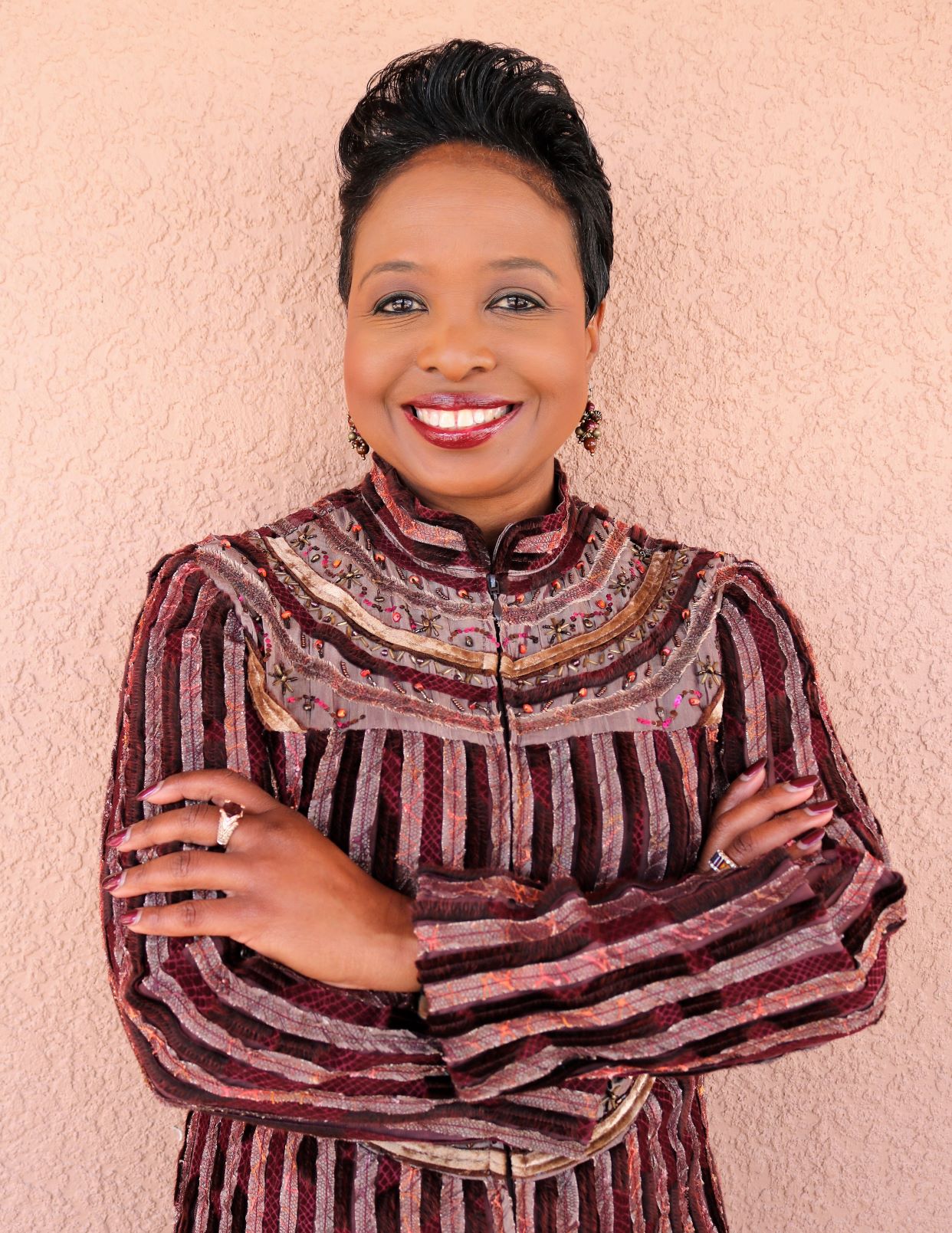 Dr. Shirley Davis
President and CEO of SDS Global Enterprises, Inc.
Dr. Shirley Davis is an accomplished corporate executive, global workforce expert, an international speaker, certified leadership coach, and a master of reinvention. She has consulted, coached, and presented to leaders at all levels, including Boards of Directors and C-Suite executives. She has also worked in more than 30 countries around the world across all industries business sectors. She delivers high energy, high content, and high impact solutions that enable organizations to build more inclusive and world class cultures where ALL talent can thrive.
Dr. Davis is also President and CEO of SDS Global Enterprises, Inc., a strategic development solutions firm that specializes in HR strategy development, talent management, organization transformation, diversity & inclusion, implicit bias, leadership coaching, and personal and professional reinvention.
$i++ ?>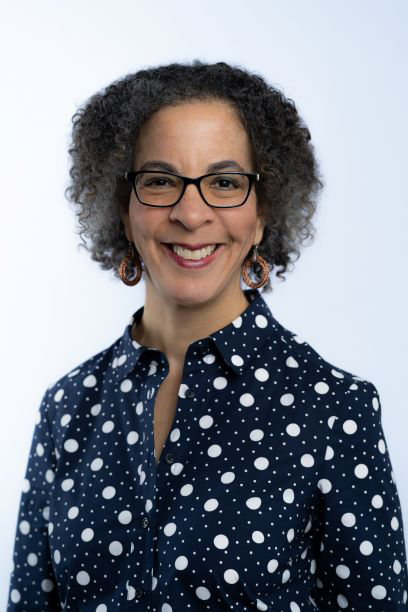 Cara Woodson Welch
Executive Director, IPMA-HR
Cara Woodson Welch is the Executive Director of IPMA-HR. Cara has nearly 30 years of experience in association management and leadership and is a member of the DC Bar. Previously, she was General Counsel for WorldatWork, a total rewards HR membership association. Early in her career, she received a fellowship with the Human Resources division of the Social Security Administration in the U.S. Department of Health and Human Services. She also has worked in the state legislature and the state executive branch. Welch has a J.D. from Georgetown University Law Center in Washington D.C. and a B.A. in International Studies and French with a minor in political science from Macalester College in St. Paul, MN.
$i++ ?>
Cheryl Cepelak
IPMA-HR President
Cheryl Cepelak is the current President of International Public Management Association for Human Resource professionals (IPMA-HR). She has been an active member with IPMA-HR since 1999. Cepelak has held leadership positions at Chapter, Region and National levels of IPMA-HR and chaired and served as member in several committees and taskforces. Cepelak has earned the IPMA-HR designation, Certified Specialist, Organizational & Employee Development and is the Densler Award Recipient and Honorary Lifetime Member.
A 30-year CT state employee, served in the Department of Administrative Services, the University of Connecticut Health Center in Organization and Staff Development and currently is the Deputy Commissioner of Administration at the Department of Correction, overseeing Human Resources; Training; IT; Affirmative Action; Best Practices; Fiscal; Facilities Management; Food Services; Legislative Affairs; Correctional Enterprises and Healthcare Delivery.
$i++ ?>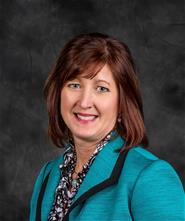 Pam Dollard (Moderator)
IPMA-HR President Elect
Pam is the current President-Elect of IPMA-HR. She previously has served as a member of the Executive Council and has held leadership roles for the Central Region and the Wisconsin Chapter. She is the Director of Human Resources for the University of Wisconsin-Madison, Division of Extension, supporting employees who develop practical educational programs that meet local needs to improve lives and communities throughout the state.
$i++ ?>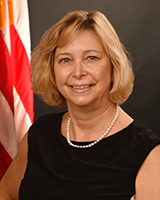 Chris Major
IPMA-HR Past-President
Christine Major is IPMA-HR's immediate Past-President. She has over 30 years of experience in the Human Resource field at the National Institutes of Health (NIH) and the Department of Health and Human Services (HHS). Currently she is the Deputy Assistant Secretary for Human Resources and Chief Human Capital Officer, HHS, where she oversees all Human Capital activities for the agency of approximately 90,000 employees. She had also served as the Principal Deputy Assistant Secretary for Administration at HHS and as the Director of Human Resources for the NIH.
$i++ ?>
Jennifer Fairweather, IPMA-SCP
Human Resources Director, Jefferson County HR, Colorado
Jennifer Fairweather is IPMA-HR's 2021 President-Elect. She is currently the Director of Human Resources (CHRO) for Jefferson County, located in Golden Colorado. She is also an Affiliate Professor with Regis University where she facilitates undergraduate and graduate courses for the College of Business and Economics. Jennifer has been an active volunteer and member of IPMA-HR for over 20 years and has held volunteer leadership roles at all levels of the Association, including the chapter level, region level and national level.
$i++ ?>
Meloney Sallie-Dosunmu, MBA
Human Resources Director, City of Allentown, Pennsylvania
As Director of Human Resources, Risk and Safety for the City of Allentown, Meloney serves as the chief HR executive for the third largest city in the Commonwealth of PA. In her current role, she has driven diversity incentives in recruitment and hiring, the establishment of the City's first HR dashboard and targeted programs to drive employee engagement and leadership.
$i++ ?>
Regina W. Romeo
Chief Human Resources Officer, CPS HR Consulting
Regina W. Romeo is the Chief Human Resources Officer for CPS HR Consulting, She is responsible for managing the day-to-day HR operations and organizational development for CPS HR while also consulting and managing special projects for clients. Ms. Romeo has more than 20 years of experience in public sector human resources as an analyst, manager and director. She has worked for both large and small public-sector agencies and brings a unique perspective and real-world experience to her role.
$i++ ?>
David Kitchen
Human Resources Manager, Lehi City, Utah
David Kitchen is passionate about serving employees and managers of the public sector. He is currently the HR Director for Lehi City, Utah, a municipality of about 70,000 residents and about 325 full-time and 600 part-time employees. He has 10 years of experience in public sector HR, at the local and state levels. He is currently serving as Chapter President of IPMA-HR Utah.
$i++ ?>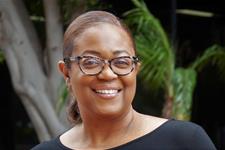 Stacey Lewis
CHRO/Director of Human Resources, Port of Long Beach, Long Beach, California
Stacey Lewis is the CHRO/Director of Human Resources for the Port of Long Beach, the second-busiest seaport in the United States, with approximately 530 employees and generates annual operating revenues in excess of $300 million.
Stacey has over 30 years of professional human resources experience, both in the private and public sectors.
$i++ ?>
Musiiwa Netshimbupfe
President, Institute of Municipal Personnel Practitioners of Southern Africa
President of IMPSA( Institute of Municipal People Practitioners in Southern Africa) and a member of Limpopo HR Working Group. Musiiwa has more than 15 years of Human Resources experience in the South African Local Government Sector. As Human Resources Manager, she takes overall responsibility for all HR disciplines in the municipality.
$i++ ?>
Julie Broussard Berko, MPA
Director, Office of Human Resources, NIH
Julie Broussard Berko serves as the Director of the Office of Human Resources (OHR) at the National Institutes of Health (NIH). From HR strategy to the delivery of the complete lifecycle of HR services, Julie directs the activities of six HR divisions and over 300 staff to support NIH's diverse workforce - a mixture of researchers, clinicians, and scientific support that fuel NIH's mission of biomedical discovery.
$i++ ?>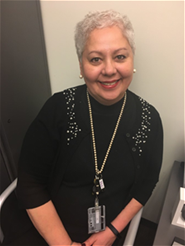 Ileana Turner
Diversity & Inclusion/Recruitment & Outreach Specialist at FDA/CDER/OM/Division of Management Services
Ileana joined the Food and Drug Administration (FDA) in 2017 working for the Office of Strategic Initiatives and shortly after, joined the Division of Management Services. Ileana currently works as a Diversity, Inclusion, and Engagement Specialist and supports the Center of Drug Evaluation and Research in their Diversity program.
$i++ ?>
Quinton M. Herbert
Chief Human Capital Officer for the Department of Human Resources for the City of Baltimore
Quinton M. Herbert serves as the Director and Chief Human Capital Officer for the Department of Human Resources ("DHR") for the City of Baltimore. In this capacity, he is responsible for creating, developing, and driving comprehensive and strategic programs and initiatives that align with organizational goals and strategies. Mr. Herbert has an extensive background in labor and employment relations and leadership development. He previously served as the Deputy Labor Commissioner for the City of Baltimore, where he functioned as the lead negotiator for the City in collective bargaining with all non-public safety unions. He also advised management and HR professionals in a wide array of employment and labor-related issues. Mr. Herbert has taught Strategic Human Capital Management and Diversity, Equity and Inclusion for the Certified Public Manager program at the University of Baltimore College of Public Affairs.
Mr. Herbert is an American Arbitration Association Higginbotham Fellow and is a recipient of the Maryland Daily Record Leadership in Law Award and the American Institute of Legal Counsel "10 Best" Employment and Labor Law Attorney for Maryland Award. He has been recognized as one of the National Black Lawyers Top 100 Lawyers in 2017. He serves on the Board of Directors for the Maryland Public Employer Relations Association (MdPELRA) and The Maryland Labor and Employment Relations Association (MdLERA) and is a member of several bar and professional associations.
$i++ ?>
Sandra Cheeks
Public Health Agency Human Resources Sr. Analyst, Guilford County Government
Sandra Cheeks is an active member and Keynote Committee Chair of IPMA-HR, and current president of the NC Chapter of IPMA-HR (NC IPMA-HR). Sandra is currently employed as a Sr. Agency HR Analyst for Guilford County's Department of Health and Human Services and has served in this role for the past 4 years. Prior to going to work for Guilford County, Sandra worked in Forsyth County as an HR Liaison, and has served in various other public sector organizations throughout her career. Sandra is passionate about human resources and empowering and mentoring others. She believes in continuous education, always being willing to learn, and the plight of effectively and successfully addressing Racial and Social Inequities, and Diversity and inclusion.
$i++ ?>
Schedule (15)
Key:
Complete
Next
Failed
Available
Locked
FAQs
FAQs
Q: How do sign into my account? Should I make a new account if I can't log in?
A: Everyone who is registered already has an account linked to their registration. Please don't make a new one because you won't be able to access the paid event! Instead we ask that you follow the support prompts in the log in page to retrieve your log in name or password.

Q: Help - I can't see the Agenda!
A: The Event Agenda will go live on Wednesday 10/21 at 9am ET. Until then, check out the Event Schedule on our Homepage.
Q: I'm not able to jump around breakout rooms! What do I do?
A: Make sure you are using the latest version of Zoom (version 5.3.1). To check and update your Zoom client, watch this brief video: How to Update your Zoom Client
Q: How do I get to the next session after this one ends?
A: The Schedule tab in the virtual event page is where you will find access to all keynotes, speaker sessions, panel sessions, and network events. If you are ever lost, make sure to go back there!
Q: How many recertification points will I earn?
A: HR 2020 Building A New Vision Together has been approved for the following: IPMA-HR = 2 Points, SHRM = 2 Credits, and HRCI = 2 Credits.
Q: How can I obtain a Certificate of Completion?

A: An IPMA-HR Certificate of Completion will be available for download at the end the day 2 via the. Virtual Access Page (same page where you access the sessions). Recertification points/credits (as well as SHRM/HRCI IDs) will be listed on the certificate.
If you still need help, contact us at events@ipma-hr.org.
Award Winners
Join us in celebrating the 2020 Medium and Small Agency Award for Excellence Winners!
Small Agency: City of Rancho Cucamonga
Medium Agency: City of Newport News